We all have our preferences, and they reveal a lot about our personality, even without our knowing it. One such choice is our love for the handbag brand we tote. This article will tell you what your handbag brand says about you, and what the most expensive handbag is.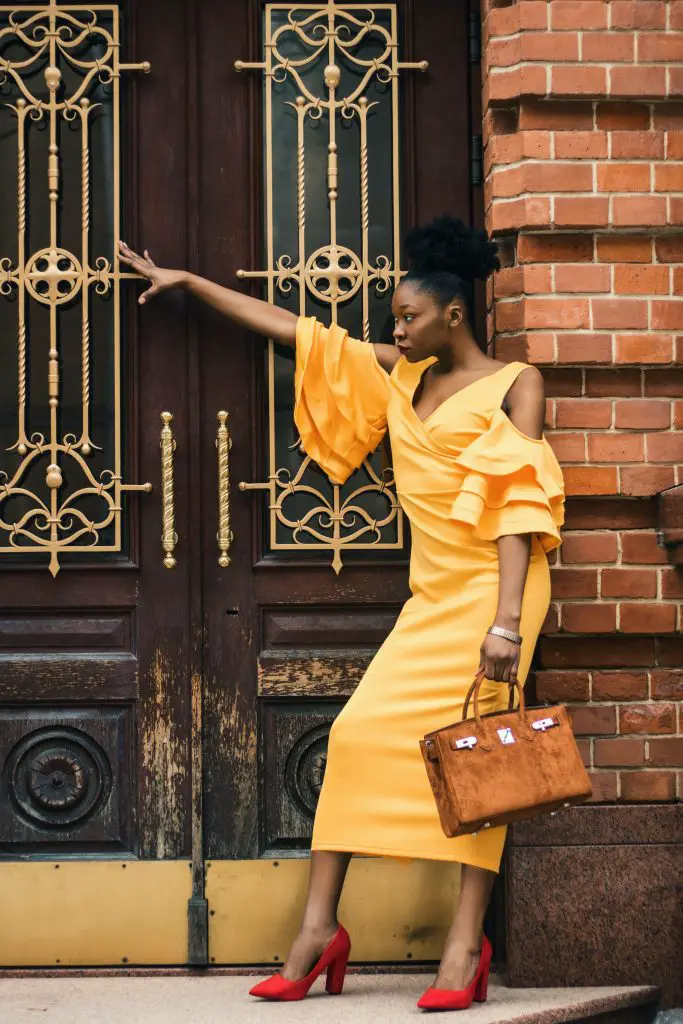 Your handbag brand says a lot about your preferences, fashion style, personality, responsibilities, or roles you perform. These roles could be your position as a business associate, mother, career, or role model.
What the Most Popular Handbag Brands?
The most popular handbag brands include:

1. Michael Kors

2. Gucci

3. Louis Vitton

4. Chanel

5. Hermes

6. Balenciaga

7. Prada

8. Burberry

9. Fendi

10. Marc Jacobs

11. Kate Spade

12. Dior's Lady Dior

14. Coach

15. Calvin Klein
These brands will be explained in detail below?
Michael Kors
Michael Kors is a brand founded by an American fashion designer, Michael David Kors in 1981. The name of the company is called Capri Holdings Limited. It sells wristwatches, men's and women's wears, and handbags.
MK handbags are magnificent, classy, sophisticated, and are fashion statements made of high-quality and long-lasting materials.
What are the features of Michael Kors Handbags?
The features of Michael Kors handbags are:
Durability: Though MK bags are expensive, its durability makes it worth every dime.
Versatility: Michael Kors' signature style is not only about its versatility (versatile logo prints), and sophistication, but also of sleek modern elegance.
High-quality Materials: It is made from lightweight clothes, nylon, and saffiano leather.  
If MK is your favorite handbag brand, then you may be seen as opulent and a lover of versatility.
Gucci
Gucci was founded by an Italian national (Guccio Gucci). It is of rich and cultural heritage. The brand adores Italian craftsmanship, which is why most of its designs are handcrafted (like the Bamboo bag).
Additionally, apart from crocodile skin which is imported, most of the other materials are locally sourced. With its perfect detailing, and mixed collection (flamboyant designs, colors, and sizes) there's always something that fits your outfit.
Why are Gucci bags so expensive?
Gucci handbags are so expensive because they are made from pure and genuine Italian leather. The materials are natural. This makes it highly durable and outstanding among other handbag brands.
Its style and classic detailing speak a lot about fashion statements. So, if you are a fan of Gucci it means you're plushy and value-rich cultural heritage.
How can you tell if a Gucci bag is real?
You can tell a if a gucci bag is real by checking for the serial number tag which is usually at the top of the leather attachment inside the bag. This is a simple distinguishing test.
A lot of fake gucci bags are in vogue, you should be careful, so that, you do not purchase a fake one.
Louis Vuitton
Louis Vuitton is a brand that was established in 1854 by Vuitton in Paris. It has remained a very popular brand for celebrities and high-class people. It has a unique and flamboyant design.
Louis Vuitton bags used to be handmade (with quality materials) until the company started having an overwhelming demand for them. So, they upscaled to have a combination of automated and handmade processes. As a result, sped up production, improved quality, and still maintains the brand reputation.
Is it worth buying a LV handbag?
It is worth buying a LV handbag. This is as a result of the high-quality, durability, uniqueness of design, craftsmanship, and market worth. A LV handbag is a worthy investment.
The brand does not offer discounts, and at the end of each year, they destroy all unsold and ungifted items. This is done to keep the bags rare, also protect their worth, value, and brand identity. As we all know, items of splendor are deemed luxury because of their rarity.
For these reasons, LV handbags have remained expensive, and a choice brand for most celebrities. If you love to tote LV handbags, then it's either you're expensive, or you're just a wannabe (no hard feelings).
Chanel
Chanel started in Paris, France in the year 1910. However, it is now located in China. It specializes in producing women's ready-made wear, accessories, and handbags. It is characterized by creating high-quality and simple designs.
Chanel bags are made for everyday woman's ease and convenience. Wearing such handbags symbolizes luxury and elegance. They're iconic fashion pieces that have become the dream bag of every girl but recommended to only those who have the wherewithal. Celebrities like Rihanna, Kate Hudson, and Kim Kardashian have a collection of Chanel handbags.
How Do I Know My Chanel handbag is not fake?
Your Chanel handbag is not fake if it has a serial number attached to it on the inside. The serial number is a code that makes your bag unique and different from other Chanel bags. No two bags can have the same serial number.
If you love to wear Chanel handbags, it may mean either of two things. You just want to copy your celebrity role model, or perhaps you want to become superior over your friends, fashion-wise.
Hermes
Hermes was founded in 1837 by Thierry Hermes. It is a fashion company located in Paris, France. It sells jewelry, accessories, shoes, ready-made clothes, and handbags.
The style and designs of Hermes handbags shout sophistication and class. They are made from materials of high value and style, which makes it very expensive.
Are Hermes Handbags Worth it?
An original Hermes handbag is worth the value. It isn't what you'll find in the everyday store. It's scarce but can be alternatively bought from secondary markets or auction houses (though the price will be relatively high).
You'll be perceived as independent, confident, of high status, and sometimes snobbish if your handbag brand is Hermes.
Balenciaga
Balenciaga is a French fashion company founded by Cristobel Balenciaga in 1917. It specializes in sneakers, men, and women ready-made clothing and handbags.
Balenciaga handbags are made from high-quality material. Owning one is synonymous with owning a luxurious car but in the fashion world. Balenciaga has a variety of styles and designs to match every occasion and stand you out from the crowd.
An authentic Balenciaga handbag has a small metallic tag inside it. This metallic tag contains the signature of the brand at the front and a serial number at back. Also, the sewing thread at the top of the tag is usually black. This clearly shows the difference between a real and fake Balenciaga handbag.
Ladies who wear Balenciaga are considered elegant, gorgeous, lovers of variety, and value quality.
Prada
Prada is a brand that was founded by Mario Prada in 1913. It is an Italian fashion company that sells travel accessories, ready-made wears, shoes, and handbags.
The brand Prada is a name synonymous with elegance, style, and luxury in the fashion world. Their handbag depicts the image of a woman who commands respect with her demeanor and grace.
Is Prada Handbag More Expensive Than Louis Vuitton Handbag?
Prada handbags are not as expensive as Louis Vuitton handbags. This is because Prada handbags do not have the same quality as Louis Vuttion. Louis Vuitton handbags are unquestionable when it comes to quality and uniqueness.
In as much as the company has stayed committed to their originality, they've not failed to evolve. Women who carry Prada handbags could be regarded as highly placed, an asset, and are not pretentious.
Burberry
Although luxury implies scarcity, brand like Burberry though ubiquitous, still commands a premium price. This is because, Burberry as an old brand has continued to enjoy mass appeal, but still retain its feel of luxury.
What is Burberry Most Famous for?
Burberry is famous for its stylish brand of resuscitating British culture and style. It sells ready-to-wear clothes for both men and women, accessories, sneakers, perfumes and handbags.
It was established in 1856 by Thomas Burberry. Since the 1990s, it has continued to flourish as mixture of history, class and style.
If you're older yet love Burberry, it means you still want to stay relevant in the present-day fashion world. But for younger women, they want to trend alongside their mates.
Fendi
Who's Fendi owned by?
Fendi is owned by Via Del Publicito but was bought by Moet Hennessy Louis Vuitton (LMVH) in 2001. Since 2001, It has remained one of the most expensive and profitable brands of handbags available.
The Fendi glamorous and elegant pieces (handbags) are iconic designs that have continued to remain trendy. Apart from their stunning designs, Fendi through its high-quality craftmanship continues to churn out bags made with extreme precision and premium materials.
If Fendi handbag is your thing, then you pay ultimate attention to details. Simply put, you're a perfectionist!
Marc Jacobs
Marc Jacobs is a an American brand. It is named after its founder, Marc Jacobs a fashion designer.
Marc Jacobs Handbags have always and will continue to stand out, and knockoff other imitators in the fashion world. With its striking style and bold colors, it's made for women of social grace.
The signature style and unchanging poise of this hallmark piece make it to be recognized as a startling, but pleasing fashion accessory. Any woman who wears Marc Jacobs handbags prides herself on elegance.
More on What Your Handbag Brand Says About You
In case we've not mentioned your handbag brand, relax and read on, more brands will be rolled out below.
Kate Spade
Kate Spade handbags are quality and durable (mostly made of cowhide, one of the best in the market), yet an affordable luxury. This means that you don't have to break your bank account to acquire a quality designer handbag.
Is Kate Spade good quality?
Kate spade is good quality. This is because
It is made from high-quality materials like cowhide, saffiano leather, etc.
It is affordable. They offer discounts
It is convenient and durable.
The style and pattern of Kate Spade handbags are simple, modern, classic, chic, and portrays feminism. If you're a Kate Spade lover, it means that you love simplicity, but have a great taste for class and, affordable luxury.
Kate Spade New York Leather Cameron Convertible Crossbody Handbag/Clutch
EXTERIOR: Saffiano leather

CLOSURE: Front magnetic flap, with back slip pocket

INTERIOR: Lined with two way spade jacquard lining and a full length slip pocket

Adjustable, and removable leather handle for both crossbody or shoulder use.

Dimensions: Height - 5.7, Width - 9.1, Depth - 2.6
Prices pulled from the Amazon Product Advertising API on:
Product prices and availability are accurate as of the date/time indicated and are subject to change. Any price and availability information displayed on [relevant Amazon Site(s), as applicable] at the time of purchase will apply to the purchase of this product.
Dior's Lady Dior
Does Lady Dior Hold Value?
Lady Dior is a brand of handbag that holds value after resale. It is considered as a profitable investment that can yield returns.
Lady Dior handbag is an iconic fashion accessory that adds an overall touch of womanliness and finesse to virtually every look. The name was given to a model of the brand's handbag in honor of Diana the Princess of Wales.
The style and color of this masterpiece suit all occasions and guarantees eminence. Toting the Lady Dior handbag may portray you as a lover of royalty.
Coach
Although Coach handbags are synonymous with craftmanship, they're simple, mostly non bright, and neutral in color. The Coach brand have in the past two decades plus (since the 1990s) breached the gap between luxury and high price. This is to say they offer affordable class (what most other designer brands have failed to achieve). Consider yourself down to earth, but classy if you tote Coach handbags, or can't afford more expensive designer bags.
Calvin Klein
The CK brand synonymous with classic essentials, and their handbags are inclusive. These babies are made to look practical, stylish, and amazing. Calvin Klein bags are sizeable to carry any item you desire and are quite affordable. Ladies who carry CK bags are stylish and economical.
Givenchy
Givenchy is a household name in the fashion world, although they major in the clothing line, they also have a collection of handbags. Their Antigona handbag is the most popular and is worn by celebrities too.
Do all Givenchy handbags have Serial Numbers?
All genuine Givenchy handbags have serial numbers attached to them. This is found inside the bag or in any of the pockets. It contains the company logo, date, and year of production.
Though this bag is not as expensive as the other designer bags, it still holds its value and quality.
Givenchy bags are durable, yet easy to maintain. Women who tote Givenchy handbag don't like the stress of having to take care of things.
Guess
Although the Guess brand aims at the young and fashion-conscious, there is something for older women too. Their style emphasizes a chic touch, but that does not mean the bags are boring. Guess handbags may not be as expensive as LV, MK, and Hermes, but you still can grace them virtually anytime. If you love to wear Guess handbags, you want to stay forever young, and don't like boring stuff.
Ralph Lauren
This American brand addresses the needs of its market audience irrespective of gender and age (there's something for everyone). For its women's target market, it makes provision for both your casual and professional outfits. Women who love to carry Ralph Lauren bags pay attention to detail and prefer to have a matching outfit for every occasion.
Having known what your handbag brand says about you, you may also be wondering which of these is the most expensive. Here, let's help answer that question.

Here are some detailed articles you may find useful:
What is the Most Expensive Handbag in the World?
The most expensive handbag in the world is
1. An unnamed bag –$6.7 million
2. Mouawad 1001 Nights Diamond Purse – $3.8 Million\
3. Hermes Birkin Ginza Tanka – $2 Million
4. Hermes Kelly Rose Gold – $1.9 Million
5. Hermes Chain d'Ancre – $1.4 Million
When we talk about the most expensive handbag around the globe, we talk about a bag you'll pay a fortune to purchase. The contributing factors to the price of a bag include the brand name, quality of materials used, and its rarity. Tho one of these handbags top the list, there're a few others which only 1% of the world's wealthiest can afford. Their prices run into millions of US dollars.
One: Unnamed $6.7 million
The world's most expensive bag is unnamed, cost's $6.7 million and was created by the renowned English designer Debbie Wingham. This 24-karat gold piece is bathed in diamonds, with earrings worth $30,000 as openers, and Hermes scarf as side lining. The spectacular 3 pieces of diamonds used to decorate the bag worth $1.5 million dollars per piece. Underneath is a precious stone varnished with blue diamond dust to make it more durable.
Debbie is also the creator of the World's most expensive shoe ($15.1 million), dress ($11.7 million), and cake ($75 million)
Video Clip for the World's Most Expensive Bag
Though unnamed, the video below shows what the rare-beauty actually looks like.
Two: Mouawad 1001 Nights Diamond Purse – $3.8 Million
Second on our list of most valued handbag in the world is this precious masterpiece designed by Robert Mouawad. Born out of a fairytale, it took 10 adept artisans a total of 8,800hrs (approximately 12.055yrs) of craftmanship to create this beauty. Mouawad 1001 Nights Diamond Purse is embellished with 18 karat gold and 4,517 diamonds.
A lot of attention to detail was put into every aspect of this one-of-a-kind piece, and that includes its display box. This spectacular purse has maintained its place in the Guinness Book of Records since 2011. It was sold in 2018 in Hongkong at Christie's auction preview.
Three: Hermes Birkin Ginza Tanka – $2 Million
Designed by the prominent Japanese designer Ginza Tanka, this reserved edition Hermes Birkin is crafted exclusively from platinum and encrusted with 2000 sparkling diamonds. The bag's strap is detachable and can be used either as a bracelet or necklace. This also goes for the pear-shaped 8 karat centerpiece which can be used as a brooch.
Four: Hermes Kelly Rose Gold – $1.9 Million
The Hermes Kelly Gold was created by Hermes in partnership with the shoe designer and jeweller Pierre Hardy. This spectacular piece was crafted out of dotted solid rose gold and made to resemble crocodile leather. When wearing this bag, you need not wear a bangle or bracelet as the handle of it will serve that purpose.
Taking 2 years of craftmanship, only 12 pieces of this artwork was ever created, and in two variants. One of the variants is crafted with 11,000 diamonds, while the other is made from crocodile skin, and encrusted with 1,160 diamonds.
Five: Hermes Chain d'Ancre – $1.4 Million
Another spectacular piece of Hermes, fashioned by the renowned Pierre Hardy, is Chain d'Ancre. The sophisticated styling and details that went into crafting this small luxurious bag make it one of Hermes' expensive bags worldwide. It took a few years to finish this creation, and with only 3 pieces made. Chain d'Ancre features a prison-like design, with its anchor-shaped chains embellished with 1,160 diamond pieces.
Video Two
It seems we have more of Hermes Birkin handbags among the most valuable. This brand has always been associated with the wealthy and famous. So, here a video of the most expensive Hermes Birkin bags.
If you're still considering which handbag brands to go for, carefully look through the list, and see which matches your personality. And now that you know the most expensive bags in the world, be confident to discuss it anytime. Learn how to store your handbags!
What Your Handbag Brand Says About You—Related FAQs
How Do You Know If a Handbag brand is Real?
You can know if a handbag brand is real by following these simple steps:
Pay attention to details. This will help you notice the slightest abnormality on the surface of the handbag. Check the thread and neatness of the sewing line.
Take note of the position of zipper, color, buttons, or pockets. Real bags make use of long-lasting zips and peculiar zipper features.
Check for the quality of materials used for the bag. Real bags make use of high-quality materials. They use soft leather and not tough leathers.
Lookout for the packaging. Most real handbags or designers handbags are packaged with the brand's packaging identity.
Check for the serial number of the bag. The serial number of a real bag is usually written on a metallic tag and attached to the inside of the bag. The pattern of writing is different from that of a fake handbag.
Know Your Brands. This will help you to know if it has distortion on the brand name or design. Every brand is unique and different. 
To get real value for your money, it is important you make inquiries and carefully select your brand of a handbag. This will help you get a real handbag and not a fake one.
What Branded Bag is Worth Buying?
The branded bags worth buying are Hermes, Chanel, and Louis Vuitton. For several years, these brands have continued to increase their worth and market value. The value of these bags cannot be overemphasized. They are made from high-quality, genuine, and natural materials and are distinct from other brands.
Also, they are durable and long-lasting. Their worth is far more than the price. If you want to resell them, you stand to gain maximal profit from them. Hence, buying good quality and brand of a handbag is indeed a great investment.
Does Your Handbag Influence Your Personality?
Your handbag can influence your personality. This is evident in some of these ways:
People with shoulder bags are considered as go-getters. They fix in everything needed inside their handbags
People with oversized and long tote handbags are overthinkers. They are so busy that their handbag is in a chaotic and unarranged manner.
People with crossbody small handbags are simple, organized, and free-spirited
People with an envelope-like handbag are classy, trendy, and strong-willed.
People with micro bags are free-minded and do not like encumbrances.
Your handbag, therefore, can influence and say a lot about your personality.
What is the Cheapest Designer Bag?
The cheapest designer bag is the GG Marmont circle Gucci bag. It comes in a wide range of colors, sizes, and prices.
It is made of quality leather and genuine materials. It is also lightweight and portable. As a result, you have an opportunity to appear classy and trendy without high expenses.
GG Marmont Circle Gucci bags are available in forms of tote bags, bucket bags, purses, shoulder bags, square shapes, and circle shapes. They blend well with casual outfits as well as official outfits.
How Can I Buy a Top Designer Leather Handbag?
You can buy a top designer leather handbag by doing the following:
Research about leather handbags. You can do this by using the internet or asking for expert advice from leather merchants.
Locate a good leather handbag shop. Check the available handbag stores around you
Look out for fine and soft leather. Genuine leather bags are not rough. 
Identify any fake leather handbag.
Choose the real leather handbag, putting into consideration your budget and lifestyle.
Choose a suitable brand such as Chanel, Louis Vuitton, Mark Kors, etc.
Decide on the color you prefer.
Check for its fitting with your body size or weight.
Make payment after you are satisfied and happy with the leather bag.
How Do I Know If My Coach HandBag is Authentic?
You can know if your coach bag is authentic by taking a close look at its features. Real coach handbags have the following:
Unique Zipper. Coach bags usually have YKK imprinted on the zips both inside and outside
Pattern. The pattern of real coach bags is straight down, not horizontal.  
Authenticity Tag. The authenticity tag on the real coach handbag is neatly sewn without any trace of mistakes. It is written in plain and understandable English. The serial number is also written beneath it.
Label. The label around the seam on a real coach handbag is always written in capital letters.
Carefully considering these features will go a long way to prevent you from buying a fake coach designer handbag.