Handbags are one of the most important accessories anyone can have. These invaluable items are necessary and vital in our day to day activities. So it is not exactly surprising to ask how to store handbags.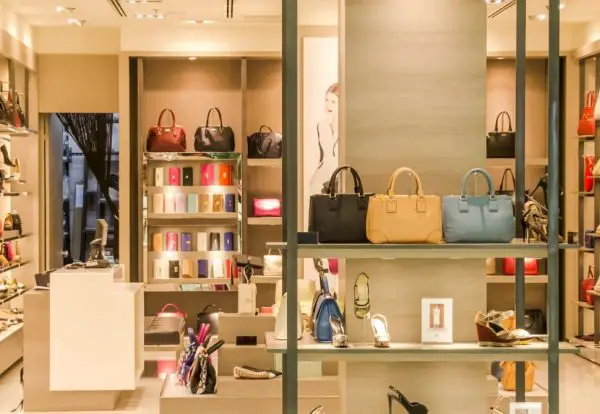 These days in the swiss garden of fashion, handbags have been seen to represent class and personal image. With some uniqueness, some of these bags have become statement makers. 
What is the Proper Way to Store a Handbag?
The proper way to store a handbag is to keep it in a closet with bag inserts or purse inserts to provide support. Wrap it with a dust bag and place it properly in the closet. Keep 1-inch away from other bags. Put the handles in an upright position and make sure it sits in its proper shape.
Do Handbag Choices Influence Fashion Sense?
Handbag choices influence fashion sense. The choice of handbag a person uses tells a lot about their fashion sense and uniqueness. It is impossible to separate the duo. If you want to make a handbag choice, a vast range of choices are available at any point in time. This would suit the desired look for any occasion you have in mind.
While some types of bags are more popular for everyday activities, others are occasional. Great collection of clutches and purses are replacements for bags.
Good choices on storing handbags are important if your bags will serve you for a longer period.
Buying Great Handbags – Practical Storage Ideas
Since most women have good numbers of bags, it is also important that they are well managed. Managing them will help increase the durability of the bags.
It is one thing to have many handbags, but if they are not well managed, they could go bad, like bad. 
How Can a Handbag be Properly Managed?
A handbag can be well managed by keeping it properly and safely from any contact that can affect its structure, shape, color, and durability. This involves proper handling of your handbag as a prized possession. If managed properly, it can increase its shelf life and worth.
Having a good storage system will not only protect your bags when they are very organized, but it also gives the room a good look. This is because many designs serve as good decorations.
Various Models on How to Keep Handbags
Various ways to keep the bags safe include:
1. Using shelves and holders

2. Using handles and organizers

3. Consider sorting in size, color, and preference
These methods or models entail the use of accessories that can aid in handbag storage. There are exclusive to the choices that you decide to opt for.
What Are the Factors to Consider Before Storing Handbags?
The factors to consider before storing handbags include:
1. Space

2. Number of handbags

3. Storing accessories or materials available

4. Ease of access

5. Cost of the handbag
Space
This goes a long to determine and influence how a handbag will be stored. If the space available is not enough to store your handbag, it might affect the breathability of the handbag. As a result, your handbag might start peeling or sagging.
How Do I Maximize Storage Space for My Handbags?
To maximize storage space for your handbags, do these:
1. Clear out unimportant objects from the storage space

2. Make use of wall spaces by using hooks

3. Check the doors for hanging spaces

4. Make use of storage shelves using a cubie or transparent room divider to create more space

5. Use dust bags as protectors for the bag.
Number of Handbags
The number of handbags should be considered when storing handbags. The higher the number the larger the space that will be required to store them. This factor will also determine the storage technique that will be used.
How Many Handbags Should A Woman Have?
The number of handbags a woman should have is five. This includes an everyday bag, shoulder bag, clutch purse or evening bag, cross body bag, and a tote bag. Women do not have a specific or limited number of bags they should have. However, there are some essential ones that is a must-have for every average woman.
Storing Accessories or Materials Available
This refers to the facilities and accessories you have for storing your handbags. These include shelves, hooks, handbag organizer, cartons, plastic containers, dust bags, and a host of others.
Ease Of Access
This is another very crucial factor that should be considered when storing handbags. You should not store your handbags where they will not be easily accessible. Handbags that are frequently used should be kept that it can be reached without much stress.
Cost Of The Handbag
The cost of purchasing a handbag goes a long to determine how the handbag should be stored. Expensive handbags require great maintenance when compared to less expensive ones. This means they cannot be treated with levity and mismanaged.
How Should You Store an Expensive Designer Handbag?
To store your expensive designer handbag, do the following.
1. Clean the inner part with a lint cleaner or brush

2. Wipe the outer part gently with an alcohol-free wipe or paper towel

3. Stuff the handbag with a bubble wrap, tissue paper, or towel

4. Fix tissue papers at the handles to prevent it from making imprints on the handbag

5. Put the handbag into a dust bag. The dust bad should be a breathable one.

6. Get a spacious box or carton.

7. Put the handbag inside it lying flat on the box. Ensure that it is not compressed in the carton

8. Cover the box, label it and place it in a cool dry place.
Using Shelves and Holders
Have you consciously observed the way bags are positioned in a boutique? Well, let us try to give a view of this and how it can help you adopt some style to the way you store your bags. There are various hooks fitting for each bag you see.
What is a Hook Fitting For Handbag?s
A hook fitting for handbags is a hook-like metal that is always attached to the sides of handbags. These hooks are characterized by different shapes for different bags. Hook fitting helps in attaching a handbag to a hook line or hanger. A numerous number of handbags can be stored in a small space with the use of hook fittings.
Different formats have been used to store these bags and every time you look at the bags, they look as new as they were from production. One of the ways of sustaining a bag is the use of shelves. 
What Do You Mean By Shelf?
A shelf is a metal, glass or or wooden frame attached or affixed to a wall. It is used for keeping and storing things. Shelves can be used to manage space and make things more organized and well arranged.
Some shelves are just so good for the cameras. Now it takes so much work to achieve such designs. Notwithstanding, what you get is based on what is affordable for you.
Depending on your creativity, you can achieve the glamour effect with good shelving ideas. You could still adopt simple designs that can be appropriate and give the desired good look.
In order to project a more coordinated store space for your bag, organizers and dividers are simple and smart tips to adopt. The site where you store them must be well organized if you like to have that beautiful home.
Bag racks, like unique boxes with cloth materials, can help you easily identify your bags. They are transparent; you can easily identify the one containing the bag you would love to have.
How Do You Use a Bag Rack?
To use a bag rack, get a quality bag rack. Hang it behind the wardrobe door or any available space. Follow the installation instructions in the user's guide. Place your handbags on the hooks carefully. Check if is firmly positioned on the door.
You may buy hooks and attach them to closet doors. Place a hook on the right cubbies on the wall for handbags if you want. It is a way to store handbags. A bag hanger attached to a cloth hanger can also help space-saving.
What is a Container Store for Handbags?
A container store for handbags is a box-like carton that can be used to store bags. They can be placed on a cabinet in the room. Also, they could serve as purse storages. Handbags can be stored as long as six months in a container store. Using a container store maximizes space and leaves an organized home.
You could hang bags to closet doors, larger bags may serve as purse storage.
If you own a house, depending on your capacity, your bags especially designer items could have a gallery. Bags are luxury items. Since they are expensive in organizing, for best results, you might consider putting them in a separate place with good temperature conditions free from dust and you could also include shoes.
Can Temperature Affect Handbag Storage?
Temperature can affect handbag storage. This is because if the temperature is high, the materials used in making the handbag will start drying. As a result, it can lead to discoloration or peeling of the handbag. If it too low, it affects the malleability of the handbag. Make sure you store bags in a cool dry place
Having shelves in the closets for your bags will bring some coordination to the house. When shelving the bags, they must be separated from each other.
How Can a Shelf be Divided?
A shelf can be divided by using shelf dividers, paper straps, cubie, and wood. You can also use wall dividers for a rack. Place bags and purses one by one and separately to prevent color defamation. This is because some handbags are more sensitive compared to others.
Make sure that the way you position your bag will keep it away from the harsh rays of the sun. Sun causes the bag to fade over time. The air should sink in natural humidity.
How About Handles and Organizers?
LONGTEAM Hanging Purse Handbag Organizer Homewares Nonwoven 10 Pockets Hanging Closet Storage Bag
Organize your purses, handbags and other needed accessories neatly with this organizer

Doesnt allow for dust, leaves space for the accessories to breathe, strong and can hang comfortably from your closet door

Perfect for limited spaces, where storing such accessories is difficult. This is due to its portability and convenience

Comes with up to ten storage spaces, with hooks at the top to give it balance
Prices pulled from the Amazon Product Advertising API on:
Product prices and availability are accurate as of the date/time indicated and are subject to change. Any price and availability information displayed on [relevant Amazon Site(s), as applicable] at the time of purchase will apply to the purchase of this product.
Handles would organize your bag and help you save space. When you are considering clues on how to manage space better and avoid a cluster of your bags, handlers are great suggestions.
These handles could be strapped to hooks in the wardrobe or in areas of the closet. It should contain more than a bag. It's a great way to save your space and remove congestion.
Also, in corners of the house, bags could be strapped to connecting pointers or hooks. Tote bags with handles can be placed on hook. In the long strand, there could be several pointers where bags can be safely hung for ease of access.
If you decide to adopt this system, you should be careful and make sure you have removed the contents of the bag. Pressure on the bag could cause it to lose its shape if it is constantly kept this way. 
Consider Sorting in Sizes, Colour, and Preference
A good way to identify bags with ease would be to group them especially in ways that you could access them better.
How can Handbags be sorted out for Storage?
Handbags can be sorted out for storage by following these steps:
1. Frequently used bags should be kept close where they can be easily accessed.

2. Purses and mini bags should have their places.

3. The purses and handbags should be organized in order of preference, ranging from those that are casual to the ones that are meant for more serious outings. 
The description of the perfect bag depends on various factors. You could choose your preference based on style but there are other bags like the paper bag, strapped leather bags, and even wool bags that could represent the day to day or casual outing bags. 
How to Store Handbags – What Type of Bag Should You Buy?
Click here to buy this choice handbag
Handbags have consistently topped the list of groceries in shopping lists. With the evolving trend in fashion and the need to maintain fashion glare, most ladies have good numbers of bags. 
Different bags are ideal for different occasions. Some brands like Givenchy have sustained the trends. Celebrities have increased the value and worth of such brands by constantly showing off them in their pictures.
Is Givenchy an Expensive Brand?
Givenchy is an expensive brand. It is the same league as Gucci, Chanel, Hermes, Louis Vuitton, and other top-rated brands. It is known for manufacturing high-quality handbags, accessories, perfumes, and ready-to-wear clothing.
When considering your bags' choices, you might want to consider the quality of the bag. It depends largely on what you want, and this will vary from bag size, color, price, among others.   
How to Clean Leather Handbag
To clean a leather handbag, do these:
1. Get a good leather cream. Identify the cream that suits your leather bag. When you have done this, it would protect the bag from more cuts and marks if any.

2.  Empty every content from the bag. Open the zip and make sure that nothing remains hidden inside.

3. Make a warm water solution with a mild dishwashing soap solution. Dampen a small cloth with water mix.

4. Carefully clean the bag with the cloth.

5. Afterward, clean off the water stains with a different dry towel.
The various leather types have different protective creams.The creams are good cover-ups and they make stains easier to manage. The better way to protect your bag would be to use good leather cream. 
Leather is easier to manage compared to other bag types. When cleaning the leather part of your bag, you only need a few things to do just that.
Leather types are prominent. They also vary in quality and maintenance, although there are general ways of managing leather bags.
It is good to know how to solve the problem when you see your bags are stained. But it is much better if you work to prevent them.
Can A Leather Handbag Be Cleaned with Vinegar?
A leather handbag can be cleaned with vinegar. Vinegar is a mild acid that can be used as a cleaning agent. To clean a leather handbag with vinegar, mix equal parts of warm water and vinegar in a bowl. Dip a clean towel in it. Clean the leather handbag in circular motions until the surface becomes clean. Leave to air-dry in a cool dry place. Make sure you do not over-wet the handbag with liquid.
Here are some detailed articles you may find useful:
Video: Cleaning your Leather Handbag by Yourself
This video shows how easy it is to clean your leather handbag, and the ingredients needed…
How to Remove Grease Stains from Leather Handbag
To remove grease stains from your handbag, follow these steps.
1. Get baking soda or corn starch.

2. Apply to the affected area and allow it to absorb the grease.

3. Leave it for about thirty minutes then clean it up with a cloth.

4. Allow the handbag to air-dry before storing it.
You will be surprised to know how much domestic products can help. If grease or oil has mistakenly been spilled on your bag, don't worry; it's solvable. 
Always have your leather bags covered and protected with the leather oil. It will greatly reduce the effect of possible harm. 
Managing Ink Stains on Your Leather Handbag
To manage ink stains on a handbag, use alcohol. Alcohol will help you do the magic of cleaning ink stains. Apply the alcohol to it and allow to sit for some minutes, then clean with a small damp cloth. Alternatively, you can use an alcohol-based wipe.
In managing stains generally, it is advisable to use leather treatment. It is a safe place if your bag will last longer.
How to Store Handbags – Conclusion
The way you keep your bags will either protect it from or expose it to dirt and stains. A good shelving system is a wonderful way of preserving them. 
Do Handbags Require Cleaning?
Handbags require cleaning. This is because handbags like clothes are needed for everyday use. The interior part of the bag can be cleaned with a cloth or lint cleaner. First, remove the inner lining and gently clean it with a lint cleaner. Then, clean the outer part with water and mild detergent. This depends on the material the handbag is made up of.
There could be stains on your bags after exposure to your daily activities. In order to have a good life span for your bag, the steps mentioned here are some of the ones to take.
How to Store Handbags—Related FAQs
How Do You Store Ziploc Bags?
To store Ziploc bags, do these:
Empty the Ziploc bag 
Wipe the interior with a mixture of water and dishwashing soap
Clean thoroughly to remove any deep-seated dirt inside and outside the bag
Leave to air-dry for 20 mins
Wrap old newspapers around it
Place it flat in a cool and dry storage space or magazine rack
Ziploc bags are very fragile. This is because they are made from polypropylene materials. These materials are gotten from recycled plastics. Ziploc bags are used to store household items neatly. 
How Do You Get a Handbag to Hold Its Shape While Storing It?
You get a handbag to hold its shape while storing it by stuffing it up with light materials like tissue paper, bubble wrap, light fabric, or clean towel.
Stuffing a bag prevents it from sagging, switching, or slouching. This is because when a bag is not stuffed or filled up, the pressure seems to be on one part of the bag. As a result, the handbag may lose its shape and structure.
Holding the shape of a handbag is particularly important. It will determine the durability as well as the utility value you stand to gain while using the handbag.
How Do You Store a Chanel Lambskin Handbag?
To store a Chanel lambskin handbag, do the following:
Remove all properties from the bag
Wipe inside the handbag with a lint cleaner or clean cloth
Clean the outer part with a paper towel or wipes. This should be done carefully. Lambskin is very delicate and fragile; it can scratch easily.
Place the strap gently in a small fiber bag. 
Put another fiber bag before closing the flap. The fiber bag should be between the front and the flap of the handbag. This will prevent the flap from directly touching the front of the handbag
Put in a dust bag and keep in a dark, cool, and dry place where it will not be disturbed by moisture.
What is The Best Way to Store Plastic Bags? 
The best way to store plastic bags is by stacking them in a neat box or tissue paper box with a slight opening on top. To store plastic bags, get an empty tissue paper box. Stack the plastic bags neatly and systematically into the box through the opening at the top. 
After placing the first one, the second one should be attached to the handle of the first. This will make it easier to bring them out when you need them. Do this repeatedly until all the plastic bags are in the box. Plastic bags can constitute a nuisance if they are not safely stored.
What Is The Worst Way to Store Handbags?
The worst way to store handbags is hanging. Handbags tend to lose their balance, structure, and shape if they remain hanged for a long period. Hanging a handbag shifts pressure from the bag to the straps or handle. This weakens the straps. As a result, it may cut off or otherwise start peeling off. Expensive luxury and designer bags should never be stored by hanging. 
Hanging of handbags should be done to organize handbags and not store them. To get real value for your money, avoid hanging your handbags. When not in use, clean and store them in breathable dust bust bags in shelves or boxes.
How Do You Store Crossbody Bags?
To store cross body bags, do the following:
Get a bag box or packaging box if you do not have the one that came with the handbag when it was purchased.
Place the crossbody bag on a flat and clean surface.
Clean the interior, exterior, and straps of the handbag gently.
Wrap the straps with tissue paper and fold it into the bag.
Stuff the bag with tissue or bubble wrap.
Put the bag in a breathable dust bag. This will encourage the inflow of air. 
Place on the shelf, 1-inch away from other handbags. Make sure the handbag is in a place where there is no heat or moisture.
If you prefer using a box, place it flat inside the box and label it.