What happened to B. Makowsky handbags, you may wonder. If you are relatively new to the fashion world, then the name Makowsky may sound foreign to you. You definitely will be more used to designer names like Fendi, Hermes, Louis Vuitton, and the likes.
When was B. Makowsky Brand Established?
The B. Makowsky brand was established about 35 years ago. The name B. Makowsky was part of the echelon when it came to designer handbags. There were uniqueness and quality to the brand's handbags that made them stand out
So where did he go? We will find out.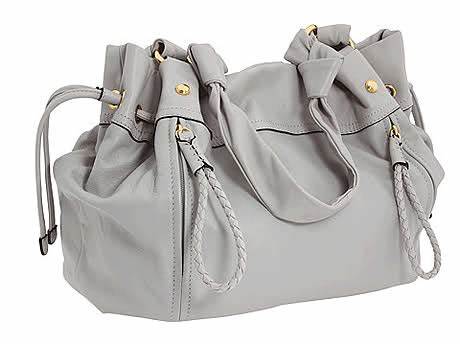 During a time when there weren't many designer brands, let alone dependable ones, the B. Makowsky name rose.
Why was B. Makowsky a Notable Brand?
B. Makowsky was a notable brand because it delivered great products that lasted. It was not just a name; it was quality. The handbag materials were made from natural leather. It had a smooth and amazingly fine texture. This made it a unique brand.
So what changed along the line, to make this seemingly well-grounded and well-oiled brand fade out of the limelight?
Before we delve into this intriguing, and somewhat mysterious question, aren't you just a tad curious to learn who this Makowsky fellow is? Why are there questions about the fellow and what did this fellow do differently?
Who Is B. Makowsky – Fashion Designer or Real Estate Mogul?
B. Makowsky was a male designer who was born in 1956 in Rhode Island, United States. The B. in his name stands for Bruce. In New York, Bruce Makowsky started and grew a fashion business with his wife, Kathy van Zeeland, over a span of 30 years.
You probably have heard of the designer brand Tignanello or Kathy van Zeeland Handbags, even if you've never heard of Makowsky. They sold shoes and handbags and were so successful that more than 1,300 big department stores and the free-to-air channel QVC sold their wares.
Is B. Makowsky Still in the Fashion Industry?
Bruce Makowsky is no longer in the fashion industry. He delved into real estate at some point, buying, remodeling and reselling plush and expensive Los Angeles Westside properties. In fact, he is known more as a real estate developer than a women's wear designer.
What is the Current Worth of Bruce Makowsky?
Bruce Makowsky currently worths about $100million. He has done so well for himself in the real estate field that he has the most expensive house listing in America, kept at about $250million. It finally sold at way less than the initial price.
Tignanello Showstopper Cross Body, Raisin
Entry into the bag is from the top zip

Strap is adjustable

Comes with a front pocket and a front zipped compartment

Also comprises card slots, back organizer and inner slip pockets
Prices pulled from the Amazon Product Advertising API on:
Product prices and availability are accurate as of the date/time indicated and are subject to change. Any price and availability information displayed on [relevant Amazon Site(s), as applicable] at the time of purchase will apply to the purchase of this product.
What Happened to B. Makowsky Handbags – Did He Fully Leave the Fashion World?
Why did we give all the details of the real estate development side of Makowsky? It is to let you know where the former designer went.
Who Bought B. Makowsky Handbag Brand?
Li & Fung Limited bought the B. Makowsky fashion house. He fully left the fashion world when he sold the handbag and shoe business to Li & Fung Limited, a logistics and trading company based in Hong Kong, in 2008.
It could be that he went where the real money was, which was real estate. It could be that he just got bored with the whole handbag and shoe business. It could be because of a number of reasons.
But the fact remains that Bruce and his wife Kathy have faded from the limelight of the fashion world. And they did so years ago. As it stands now, Bruce seems to be fully immersed in his real estate business. Or at least used to be fully immersed in it.
In truth, not much is known about the businessman any longer. He seems to have faded even from the real estate world. There have been some reports about dubious deals, reneging on promises and owing partners.
In addition to that, he seemed to have lost his grip on even the real estate business with the growth and expansion of that field. Was he more about the money than staying in business and making a name for himself? Nobody knows.
What About His Handbags?
Are B. Makowsky's Handbags Still in the Market?
B. Makowsky's handbags are still in the market. Though, they are not so much in the market today as they used to be. It was the rave back then but with the sale of the company, there was dwindle in sales. Plus, with the advent of more modern and reliable designers, the rave slowly but surely went down.
Here is the thing about the B. Makowsky handbags: they are not eye-catchers. That is, there is nothing so spectacular about them as to draw your attention and keep it there. Given, they had a unique look and feel, different from what was everywhere back then. But still…
Have B. Makowsky's Handbags Stood the Test of Time?
B. Makowsky's designs have stood the test of time. Till today, many handbags still copy the Makowsky design. However, if you happened to buy one, you wanted another. This is because they serve you well with quality and long-lasting handbags.
As is well known in the fashion and beauty world, many designer brands sell their name. Many of them have reduced the quality of their products but because they have made a name, consumers still flock to them.
What Made B. Makowsky's Brand Unique?
What made the brand unique was that B. Makowsky tried to give quality as well as a luxury when he was still in the game. He didn't just sell his name; he also sold products that were supposed to stand the test of time. This was part of the reason he rose and became popular in that field.
Here's another important factor that stood his handbags out: they were not expensive. They were not exactly over-the-counter cheap but compared to many other designer brands, they were affordable. And considering the length of time one handbag was supposed to last, they were worth the price.
Here's a Catch…
What Happened After the Sale of B. Makowsky?
After the sale of the company, there came many complaints about the quality of the handbags. Many women complained that the bags peeled within months of purchase and some of them had to return the handbags.
This issue had never come up prior to the sale of the company. So whether the bags came from very old stock or were simply the products of substandard materials, nobody can say. The fact remains that this added to the dwindling of the B. Makowsky name in the fashion world and the inevitable loss of the name over the years.
Did the Brand Lost Credibility?
The brand lost credibility. This is because the owner of the brand did not stay in the game and throw his weight behind his name. We would not call the time in the fashion world a steppingstone to greater things for Bruce Makowsky. He spent a whopping 30 years there and that says a lot for experience and knowledge.
Should You Go for a B. Makowsky Handbag If Given the Opportunity?
You should go for a B. Makowsky handbag if you do find an original Makowsky handbag. It is worth the try. It holds up under the severest handlings, does not wear or tear easily, is pleasing to the eyes, and is spacious enough to hold more than your keys and checkbook.
If you are asking about the B. Makowsky handbags, then something must have prompted it. Maybe you are old timer who used some of the bags when they were still worth the try. Or maybe you have heard about the heydays of the brand and are wondering what could possibly have happened to such a huge name.
Whatever the reason, the decision to go for one is up to you. As we have mentioned several times before now, the brand did good before it was sold.
But we are not so sure about trusting any handbag with the name of the brand on it today. This is unless someone has some old stock to sell. However, that would mean the stock will be more than 12 years old. They would not be trendy, even though Bruce Makowsky's designs were termed timeless. And they may be nearing the end of their handbag lifespan.
What are the Characteristics of a B. Makowsky Handbag?
B. Makowsky handbags are characterized by heavy gold trimmings and designs on them. Apparently, this is standard BMak design. They are not gaudy but may add some extra weight to the bag, even when empty. The Handbags have the same interior and cell phone pockets.
Video: What a B. Makowsky Handbag Looks Like
This video shows what a true B. Makowsky handbag looks like. it also shows the trimmings we talked about. Decide if they are too heavy for you or not…
Here are some detailed articles you may find useful:
So, the Bottom Line Is…
Are There Any Known Outlets For B. Makowsky Handbags?
There are no known stores or outlets that still sell the B. Makowsky handbags. The line has faded into oblivion, apparently. The only reason why anybody still remembers the name is because it is tied to other fields, like real estate.
Makowsky made a big name and impact in the real estate world in America for years. Add to that the fact the few scandals associated with the name and that of his wife and you have an unforgettable brand.
Besides, the brand, at one time, did good work with handbags and shoes. Many women still own and use B. Makowsky handbags. But you cannot easily find an original on sale. Anyone you find may be an imitation and poorly made.
The zeal and passion that birthed the company are no longer there. So there is nothing to fuel the production of these handbags and shoes further. And it will remain so unless Bruce comes back to it and gives it his wealth of experience and knowledge.
Is there even a chance of him coming back to fashion to rebirth his line of handbags? That may be difficult to ascertain, considering that the fashion world is not what it used to be even 15 years ago. Things keep changing and without staying in the game, you tend to lose your touch.
But as for whether there is a chance of rebirth, that remains to be seen. We are not banking on it; we would rather go on to newer and more dependable handbag brands available.
What Happened to B. Makowsky's Handbags – Related FAQs
Where Are B. Makowsky's Handbags Made?
B. Makowsky's handbags are made in China. They are made from soft and fine high-quality leather. This makes their handbags unique in every way. 
Before the sale of B. Makowsky's brand, the materials were said to be imported from Italy. It is perceived as a product of pure Italian leather, but it has been revealed that all the materials are made in China.
With over 130,000 QVC stores in different parts of the world, B. Makowsky was able to make an imprint in the fashion industry by producing long-lasting and durable handbags at affordable rates.
How Do You Clean a B. Makowsky Handbag?
To clean a B. Makowsky handbag, do the following:
Empty the handbag and clean the interior with a paper towel or lint cleaner
In a bowl or spray bottle, pour a mixture of water, mild detergent, and few drops of vinegar
Dip a towel into the mixture and clean the handbag gently in circular motions
Make sure you clean the sides of the bag until it becomes clear.
Rinse with another clean towel dipped and wrung in clean water
Leave to air-dry in a cool place.
B. Makowsky's bags are made from soft leather. This makes it fragile and peculiar. It should therefore be handled with care while cleaning.
Can Stains Be Removed from a B. Makowsky Handbag?
Stains, both tough and mild, can be removed from a B. Makowsky handbag. Some of the materials that can be used to remove these stains are nail remover polish, lemon juice, baking soda, cornstarch, and cream of tartar. These materials can effectively remove ink, drinks, yellow stains, grease, oil, and dirt stains from a B. Makowsky handbag.
To remove ink or wine stains from the handbag, dip a ball of cotton wool in nail remover polish. Place it on the stained spot and blot. Make sure you do not rub the spot vigorously so as not to increase the stain. Continue blotting until it comes out. Dry out excess liquid with a paper towel. Afterward, leave to air-dry.
Was B. Makowsky a Luxury Brand?
B. Makowsky was a luxury brand in the 1990s. It was a brand that was known for producing high- quality, fine, and smooth leather handbags with unique designs.
It was a brand that offered long-lasting and durable handbags at a very affordable or give away price. With less than $200, you could get a reasonable value for your money by purchasing a B. Makowsky handbag.
B. Makowsky's handbags were indeed a notable brand alongside Tignanello or Kathy Van Zeeland handbags which were labels under the same company – B. Makowsky Fashion House. 
How Do You Know an Authentic B. Makowsky Handbag?
Here's how to know an authentic B. Makowsky handbag:
Fabric and Design: B. Makowsky handbags are made from soft and fine Italian leather. The surface of the handbag is usually exceptionally smooth. It also comes in unique designs that may not be trendy or classy but is sure last to last for a long time.
Lining: The handbags have a brown and black leopard skin pattern of lining. This type of lining is common for B. Makowski handbags ranging from clutches, shoulder bags, to crossbody bags.
Signature: Every authentic B. Makowsky handbag has the brand signature imprinted on the front part of the bag  
Pockets: B. Makowsky handbags have numerous numbers of small pockets both inside and outside the handbag.
Are B. Makowsky Handbags of Good Quality?
B. Makowsky handbags are of good quality. This is because the brand is majorly concerned about its name and not making money. They produce handbags of high-quality standards which are beautifully and uniquely crafted to suit the needs of customers. 
The handbags can last up to five years without peeling, switching, or sagging, if it is authentic and effectively managed. It is generally a worthy investment. You get maximal value at a minimal cost by purchasing a B. Makowsky handbag.
However, with the sale of the brand to Li Fung Limited, it is difficult to vouch for the quality. Most of the B. Makowsky available now are not authentic. They peel easily.